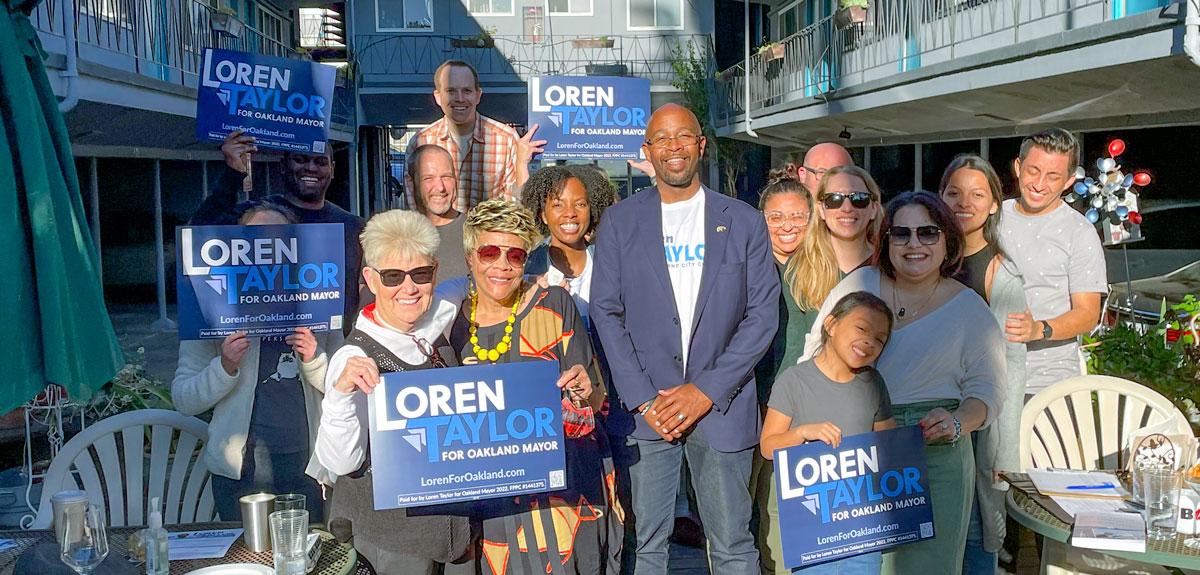 Before his tenure on city council, Loren spent years applying his expertise in engineering and his Master of Business Administration to the private sector. He developed strategy and expansion opportunities for the healthcare, green energy, and telecom sectors, advising businesses on how to best introduce new products and services.
A great deal of Loren's work in the business sector required him to identify a problem, pinpoint its root cause, and then create and implement a plan to solve it—much like the work he does now on the city council. In both temperament and training, Loren is a problem-solver: when he sees a problem, he recognizes it as his cue to roll up his sleeves and dive in.
Loren's prior non-government work experience is directly relevant to the challenges Oakland faces: 
According to the city auditor's report, Oakland has a flawed contracting process that needs to be reviewed and improved for efficiency, cost-effectiveness, and alignment with public needs/expectations. –

Loren led the creation of a global procurement and contracting organization for a multi-billion dollar multinational corporation to increase the quality of product and services acquired and reduce the contracting spend by 15%.

The City of Oakland doesn't have a system for efficiently establishing departmental or city-wide  goals, prioritizing them, and measuring progress toward achieving them (a best practice of high-performing organizations)

. – Loren established performance management and dashboard reporting systems for more than a half-dozen Fortune 500 organizations to improve performance against prioritized sets of goals. He did this in the healthcare, utilities, high tech and nonprofit industries.

The City of Oakland struggles with human resources management, recruitment, and retention, which has a detrimental effect on staffing levels (our 15% vacancy rate is unacceptable!), employee attrition and quality of services provided to the public

– Loren led the human resources workstream for the reorganization of a 400-person department of a Fortune 50 company, including development of the new organizational structure, training and change management for staff transitions to new roles, and facilitating the pilot of new operating procedures.
Loren has also always had a passion for giving back to his Oakland community, a value his family instilled in him from a young age. He has co-founded several organizations, including Boy Scout Troop 100, (in partnership with Beebe Memorial Church, 100 Black Men of the Bay Area, and Piedmont BSA) and the 100 Black Men Community School (a community collaboration led by the 100 Black Men of the Bay Area to address the Black male achievement gap. Lately, Loren's focus in nonprofit work has been to empower young people of color.