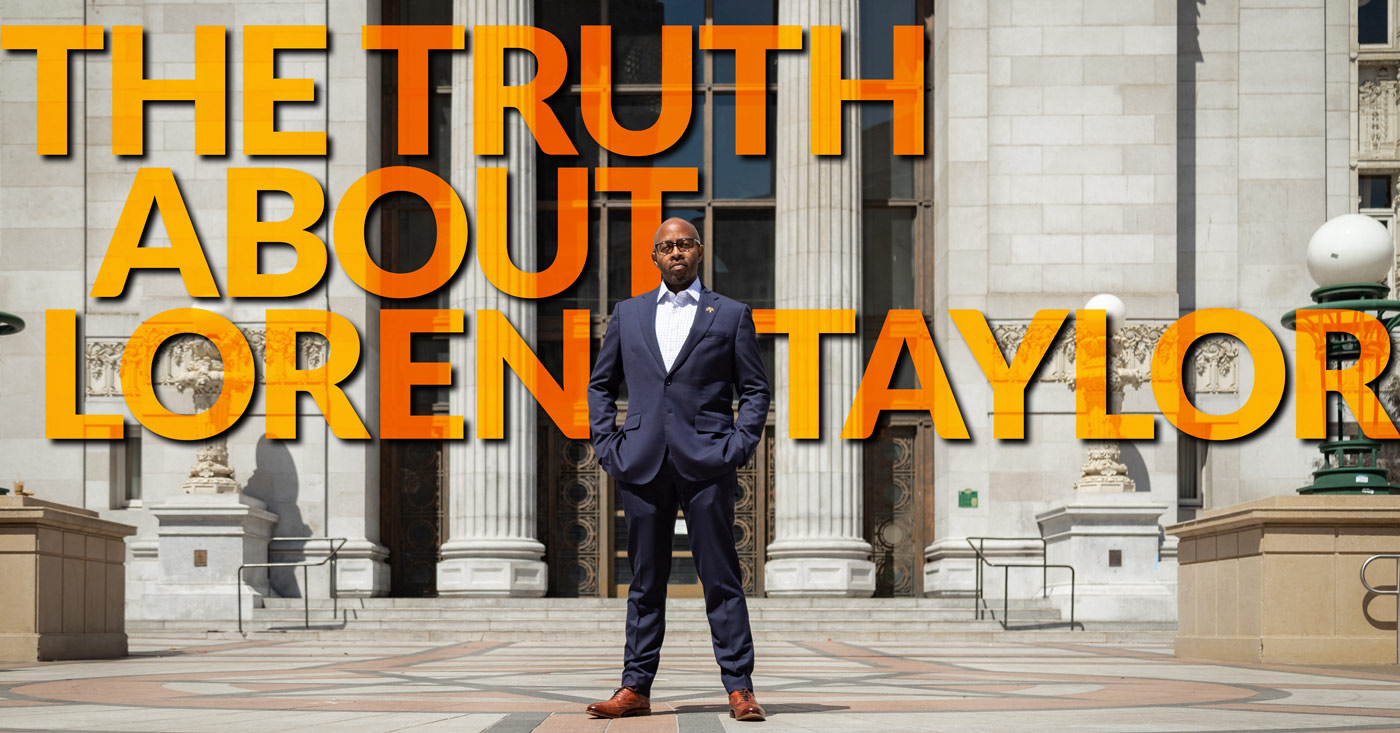 Here's the truth about Loren Taylor.
The final few days of any campaign can be silly season – with mistruths, half-truths, and exaggerations intended to confuse voters as they make their decisions.
Below are the facts about Loren and his record so that you – his Truth Squad – are equipped with how to push back on some of the lies you might hear.
Baker, Alex, and Haaziq Madyun. "Oakland Mayoral Candidates Weigh in on Recent Outbreak of Violence." 

KRON 4

, 21 Sept. 2022, 

www.kron4.com/news/bay-area/oakland-mayoral-candidates-weigh-in-on-recent-outbreak-of-violence

.

Ravani, Sarah. "One Oakland Council Member Voted Against Adding More Police Academies. She's Now Backing Them." San Francisco Chronicle, 9 Sept. 2021,

www.sfchronicle.com/eastbay/article/One-Oakland-councilmember-voted-against-adding-16443928.php

.
BondGraham, Darwin. "Oakland's Election Is Heating up: Big Spending by PACs, Strategic Alliances, and Tweet Backlash." The Oaklandside, 27 Oct. 2022,

oaklandside.org/2022/10/26/oakland-election-big-spending-pacs-unions-coal-mayor-council-2022

.
"POLITICAL CAMPAIGN PLEDGE 2018 SIGNATORIES." No Coal in Oakland, 2018,

nocoalinoakland.info/political-campaign-pledge-2018

.
Oakland, No Coal In. "Some Oakland Candidates Declare Opposition to Coal. Others Do Not." No Coal in Oakland,

nocoalinoakland.info/some-oakland-candidates-declare-opposition-to-coal-others-do-not

. Accessed 3 Nov. 2022.
Oakland City Council Ordinance No. 13589 C.M.S.

cao-94612.s3.amazonaws.com/documents/Covid-eviction-moratorium.pdf

.
Granicus, Inc. City of Oakland – Legislation.

oakland.legistar.com/Legislation.aspx

. Accessed 3 Nov. 2022.